Alternative conservation methodologies: valorization and reuse of built heritage. Case study Exhacienda San Diego del Jaral, Mexico
Angélica González-Franco Herrera

Universidad Autónoma Metropolitana Unidad Xochimilco

Ricardo Muñoz Nájera

Universidad Autónoma Metropolitana Unidad Xochimilco
Palabras clave:
Reuse, Built Heritage, Sustainable Development, Environmental sustainability, Jaral de Berrios
Resumen
Architectural conservation had its origins on the "monumental" perspective, founded on the restoration as the methodological approach. Although there are different conservation strategies, it is important to consider new proposals. The reuse of the built preexistences based on management plans, presents itself as an integrated strategy; where conservation, social welfare, environmental and economical sustainability converge by giving relevance to the existing architecture, located in the different urban environments regardless if it is a "monumental" or a minor architecture. The case study of the Exhacienda San Diego del Jaral is an example of the current conservation problem in Mexico: a vast amount of built heritage that due to the lack of human and financial resources is abandoned. They are not inserted in a comprehensive conservation strategy, where it should overcome the paradigm of the vision of the heritage as public expenditures and move it, to a useful model for economic development.
Descargas
La descarga de datos todavía no está disponible.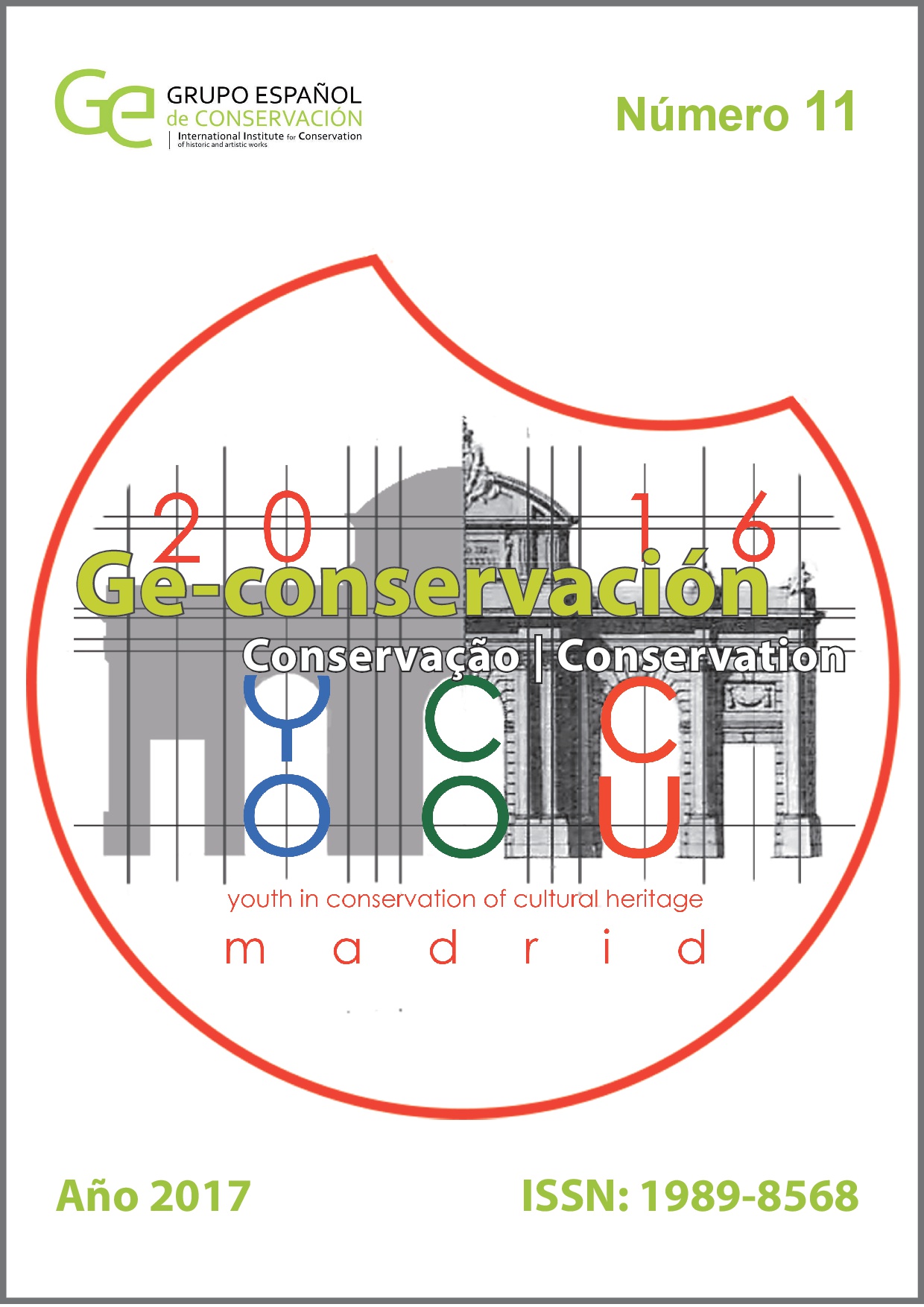 Cómo citar
González-Franco Herrera, A., & Muñoz Nájera, R. (2017). Alternative conservation methodologies: valorization and reuse of built heritage. Case study Exhacienda San Diego del Jaral, Mexico. Ge-Conservacion, 11, 250-256. https://doi.org/10.37558/gec.v11i0.495
Los autores conservan los derechos de autor y propiedad intelectual, y garantizan a la revista Ge-Conservación y al GEIIC el Copyright© de los derechos de edición y publicación por cualquier medio y soporte. Las obras de dichos autores además se pueden publicar bajo una Creative Commons Attribution License que autoriza ser distribuido gratuitamente, copiado y exhibido por terceros si se muestra en los créditos la autoría y procedencia original en esta revista, y no se puede obtener ningún beneficio comercial por parte de terceros, ni tampoco se pueden realizar obras derivadas.
Los artículos podrán ser utilizados para fines científicos y formativos, pero nunca con fines comerciales, expresamente sancionado por la Ley.
La información contenida en los artículos es responsabilidad exclusiva de los autores.
La revista Ge-Conservación y los autores pueden establecer por separado acuerdos adicionales para la distribución no exclusiva de la versión de la obra publicada en la revista (por ejemplo, situarlo en un repositorio institucional o publicarlo en un libro), con un reconocimiento de su publicación inicial en esta revista.
Se permite y se anima a los autores a difundir sus trabajos electrónicamente (por ejemplo, en repositorios institucionales o en su propio sitio web) después de su publicación en la revista Ge-Conservación, ya que puede dar lugar a intercambios productivos, así como a una citación más temprana y mayor de los trabajos publicados por el autor.
Los datos personales suministrados por los autores únicamente serán utilizados para los fines de la revista y no serán proporcionados a terceros.