Local perceptions of cultural heritage and tourism development – case study Bač, Serbia
Palabras clave:
cultural heritage, cultural tourism, local community, tourism development, Bač, Serbia
Resumen
This paper presents a part of the wider research of a case study on Bač – a small town in the north‐west of Serbia, inscribed on the UNESCO's Tentative List – whose aim was to explore if cultural heritage in Bač can be the driving force for the development of cultural tourism and in that way be an engine of local community development. Moreover, it explores if the value and potential of cultural heritage in Bač were recognized by the local community, since the residents are significant actors and can influence the success or failure of the local tourism industry. The results implied the absence of local initiative and their involvement in the tourism development. Although the local community is aware of significance and attractiveness of cultural heritage, it does not recognize cultural heritage in a more beneficial way, as an economic resource.
Descargas
La descarga de datos todavía no está disponible.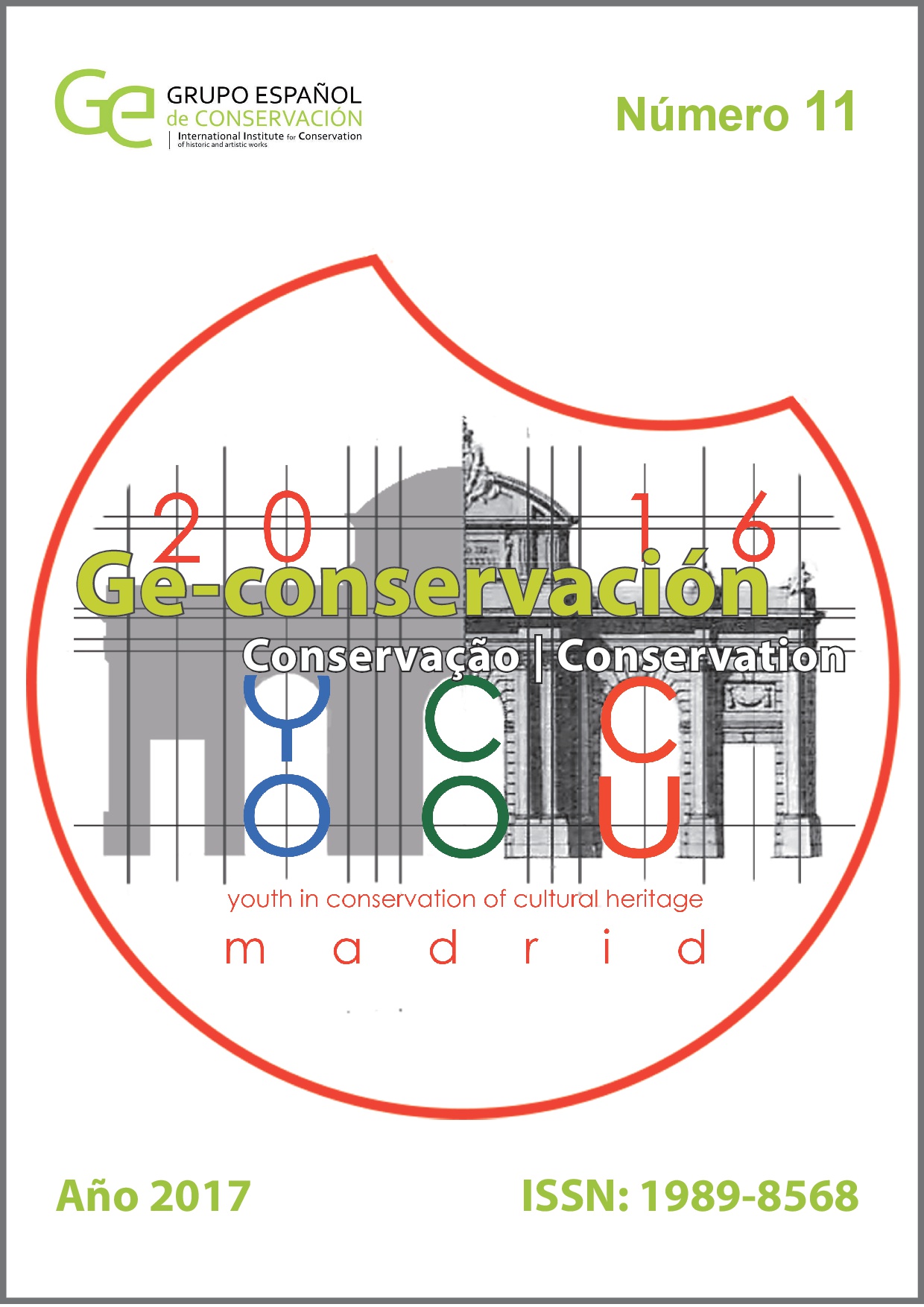 Cómo citar
Gunjic, L. (2017). Local perceptions of cultural heritage and tourism development – case study Bač, Serbia. Ge-Conservacion, 11, 57-62. https://doi.org/10.37558/gec.v11i0.452
Los autores conservan los derechos de autor y propiedad intelectual, y garantizan a la revista Ge-Conservación y al GEIIC el Copyright© de los derechos de edición y publicación por cualquier medio y soporte. Las obras de dichos autores además se pueden publicar bajo una Creative Commons Attribution License que autoriza ser distribuido gratuitamente, copiado y exhibido por terceros si se muestra en los créditos la autoría y procedencia original en esta revista, y no se puede obtener ningún beneficio comercial por parte de terceros, ni tampoco se pueden realizar obras derivadas.
Los artículos podrán ser utilizados para fines científicos y formativos, pero nunca con fines comerciales, expresamente sancionado por la Ley.
La información contenida en los artículos es responsabilidad exclusiva de los autores.
La revista Ge-Conservación y los autores pueden establecer por separado acuerdos adicionales para la distribución no exclusiva de la versión de la obra publicada en la revista (por ejemplo, situarlo en un repositorio institucional o publicarlo en un libro), con un reconocimiento de su publicación inicial en esta revista.
Se permite y se anima a los autores a difundir sus trabajos electrónicamente (por ejemplo, en repositorios institucionales o en su propio sitio web) después de su publicación en la revista Ge-Conservación, ya que puede dar lugar a intercambios productivos, así como a una citación más temprana y mayor de los trabajos publicados por el autor.
Los datos personales suministrados por los autores únicamente serán utilizados para los fines de la revista y no serán proporcionados a terceros.