Namibia's vernacular architecture: insights towards the sustainable development of local communities
Rui Maio

Elao Martin

Jon Sojkowski

Tiago Miguel Ferreira
Palabras clave:
African vernacular architecture, Namibia homesteads, Owambo tribe, multi-hazard risk mitigation, architectural and morphological characterization, sustainable development
Resumen
Vernacular architecture is commonly recognized as the fundamental expression of the world's cultural diversity. Natural disasters, the lack of knowledge and awareness of local communities, the desire for modernization and the well-known globalization phenomenon are some of the most frequent evoked issues responsible for endangering the survival of vernacular heritage in Africa. Hence, this paper aims to address some of these issues by providing a detailed architectural and morphological characterization of the "Owambo" tribe, the largest cultural area of Namibia. With this case study, the authors aim to highlight the outstanding universal value of vernacular architectural heritage in Namibia and to raise awareness to the increasing need, not only the protection of these structures' integrity but also for the preservation of such ancient and sustainable building techniques as a living heritage.
Descargas
La descarga de datos todavía no está disponible.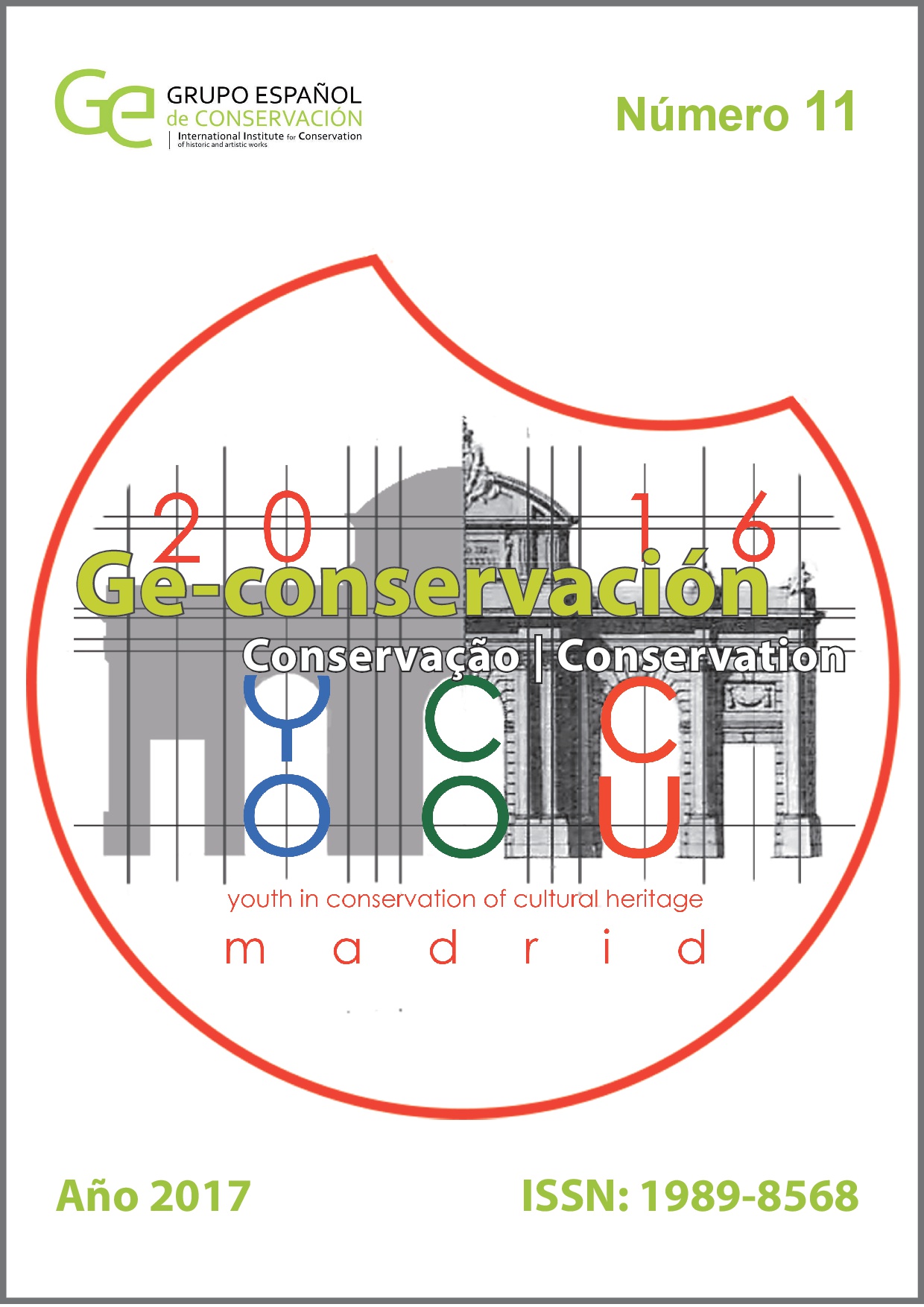 Cómo citar
Maio, R., Martin, E., Sojkowski, J., & Ferreira, T. M. (2017). Namibia's vernacular architecture: insights towards the sustainable development of local communities. Ge-Conservacion, 11, 63-70. https://doi.org/10.37558/gec.v11i0.453
Los autores conservan los derechos de autor y propiedad intelectual, y garantizan a la revista Ge-Conservación y al GEIIC el Copyright© de los derechos de edición y publicación por cualquier medio y soporte. Las obras de dichos autores además se pueden publicar bajo una Creative Commons Attribution License que autoriza ser distribuido gratuitamente, copiado y exhibido por terceros si se muestra en los créditos la autoría y procedencia original en esta revista, y no se puede obtener ningún beneficio comercial por parte de terceros, ni tampoco se pueden realizar obras derivadas.
Los artículos podrán ser utilizados para fines científicos y formativos, pero nunca con fines comerciales, expresamente sancionado por la Ley.
La información contenida en los artículos es responsabilidad exclusiva de los autores.
La revista Ge-Conservación y los autores pueden establecer por separado acuerdos adicionales para la distribución no exclusiva de la versión de la obra publicada en la revista (por ejemplo, situarlo en un repositorio institucional o publicarlo en un libro), con un reconocimiento de su publicación inicial en esta revista.
Se permite y se anima a los autores a difundir sus trabajos electrónicamente (por ejemplo, en repositorios institucionales o en su propio sitio web) después de su publicación en la revista Ge-Conservación, ya que puede dar lugar a intercambios productivos, así como a una citación más temprana y mayor de los trabajos publicados por el autor.
Los datos personales suministrados por los autores únicamente serán utilizados para los fines de la revista y no serán proporcionados a terceros.