Cultural and Arts Education - Project Benčić Youth Council
Natali Bosić

Ivana Golob Mihić
Palabras clave:
Benčić Youth Council, culture and arts education, cultural heritage education, non-formal education, leisure time
Resumen
This article will provide an overview of the local project with international support - Benčić Youth Council, which works to promote cultural and arts education for children and young people, creating a platform for participation in social change and connection with a wider socio-cultural environment (libraries, theatres, museums, cultural centres ...). The article will give the overview of theory and research findings concerned with culture and arts education that will in the second part be complemented with overview of Benčić Youth Councils practical experience, its emergence, local context and methodology of work.
Descargas
La descarga de datos todavía no está disponible.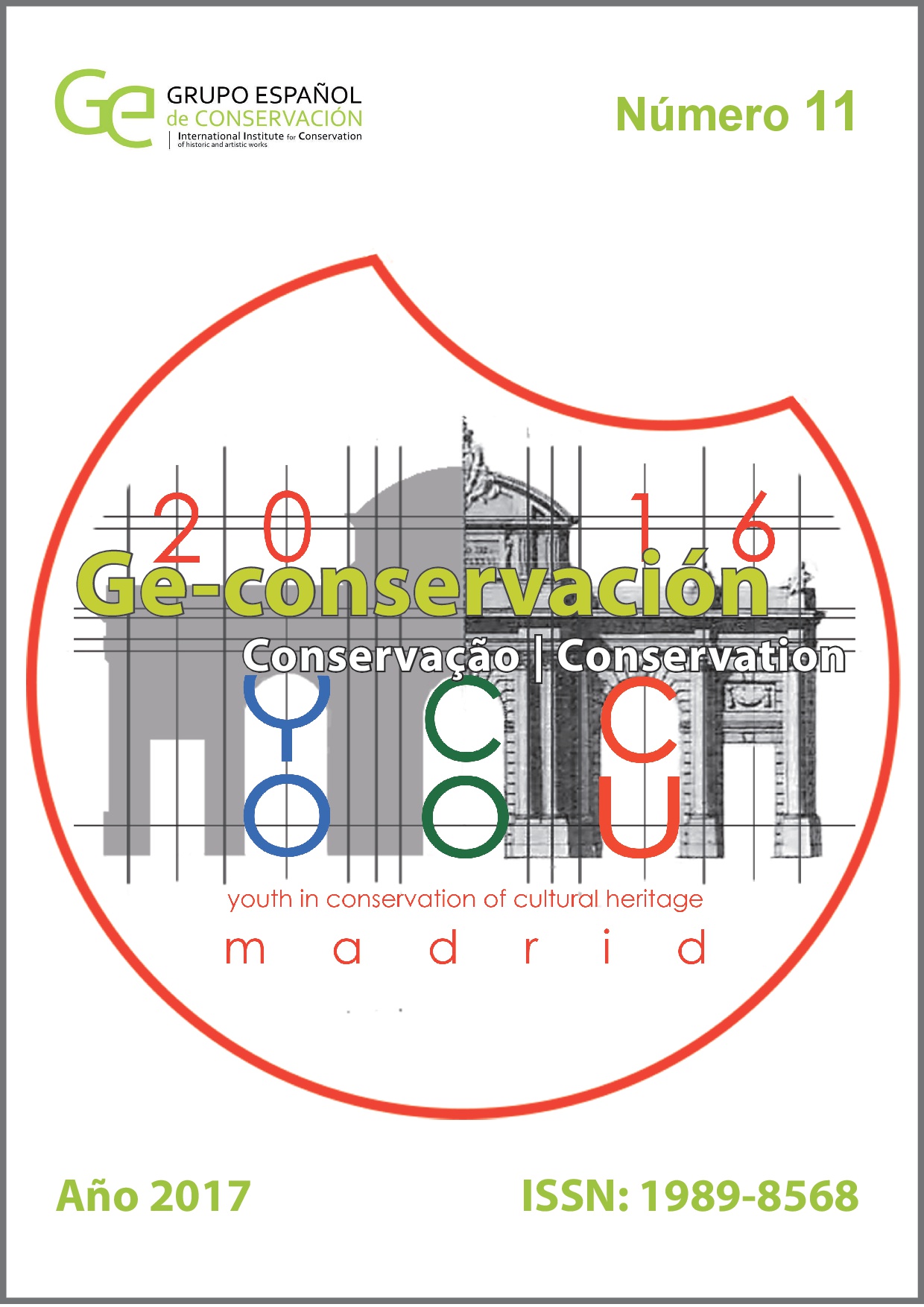 Cómo citar
Bosić, N., & Golob Mihić, I. (2017). Cultural and Arts Education - Project Benčić Youth Council. Ge-Conservacion, 11, 224-229. https://doi.org/10.37558/gec.v11i0.486
Los autores conservan los derechos de autor y propiedad intelectual, y garantizan a la revista Ge-Conservación y al GEIIC el Copyright© de los derechos de edición y publicación por cualquier medio y soporte. Las obras de dichos autores además se pueden publicar bajo una Creative Commons Attribution License que autoriza ser distribuido gratuitamente, copiado y exhibido por terceros si se muestra en los créditos la autoría y procedencia original en esta revista, y no se puede obtener ningún beneficio comercial por parte de terceros, ni tampoco se pueden realizar obras derivadas.
Los artículos podrán ser utilizados para fines científicos y formativos, pero nunca con fines comerciales, expresamente sancionado por la Ley.
La información contenida en los artículos es responsabilidad exclusiva de los autores.
La revista Ge-Conservación y los autores pueden establecer por separado acuerdos adicionales para la distribución no exclusiva de la versión de la obra publicada en la revista (por ejemplo, situarlo en un repositorio institucional o publicarlo en un libro), con un reconocimiento de su publicación inicial en esta revista.
Se permite y se anima a los autores a difundir sus trabajos electrónicamente (por ejemplo, en repositorios institucionales o en su propio sitio web) después de su publicación en la revista Ge-Conservación, ya que puede dar lugar a intercambios productivos, así como a una citación más temprana y mayor de los trabajos publicados por el autor.
Los datos personales suministrados por los autores únicamente serán utilizados para los fines de la revista y no serán proporcionados a terceros.