The use of GIS for studying cultural heritage and historical urban landscape: the case of Perm and Usolie (Russia)
Yuliya Vladimirovna Bushmakina

Perm State Humanitarian Pedagogical University

Polina Alexandrovna Balyberdina

Maria Konstantinovna Dmitrieva

Maria Vyacheslavovna Gogoleva
Palabras clave:
cultural heritage objects, GIS, geodatabase, cartographic sources
Resumen
Perm and Usolie are cities in the territory of Perm region (Russia) which hold a rich cultural heritage. The historic urban planning of these cities is threatened due to anthropogenic and natural factors. Geographic Information Systems (GIS) are an excellent tool for operating archival geospatial sources, dating back to the 18th – beginning 20th centuries. With the cooperation of the Department of Ancient and Medieval History of Russia at Perm State Humanitarian Pedagogical University and the Department of Cartography and Geoinformatics at Perm State University, geospatial models that contain information of monuments of history, architecture and urban planning in according to the national cultural heritage register of Russia were developed. Processing of cartographic sources through GIS allowed visualizing the lost historical buildings and to combine information about all objects of cultural heritage. It provides the management of historical data in the preservation of cultural heritage and development of urban-planning regulations.
Descargas
La descarga de datos todavía no está disponible.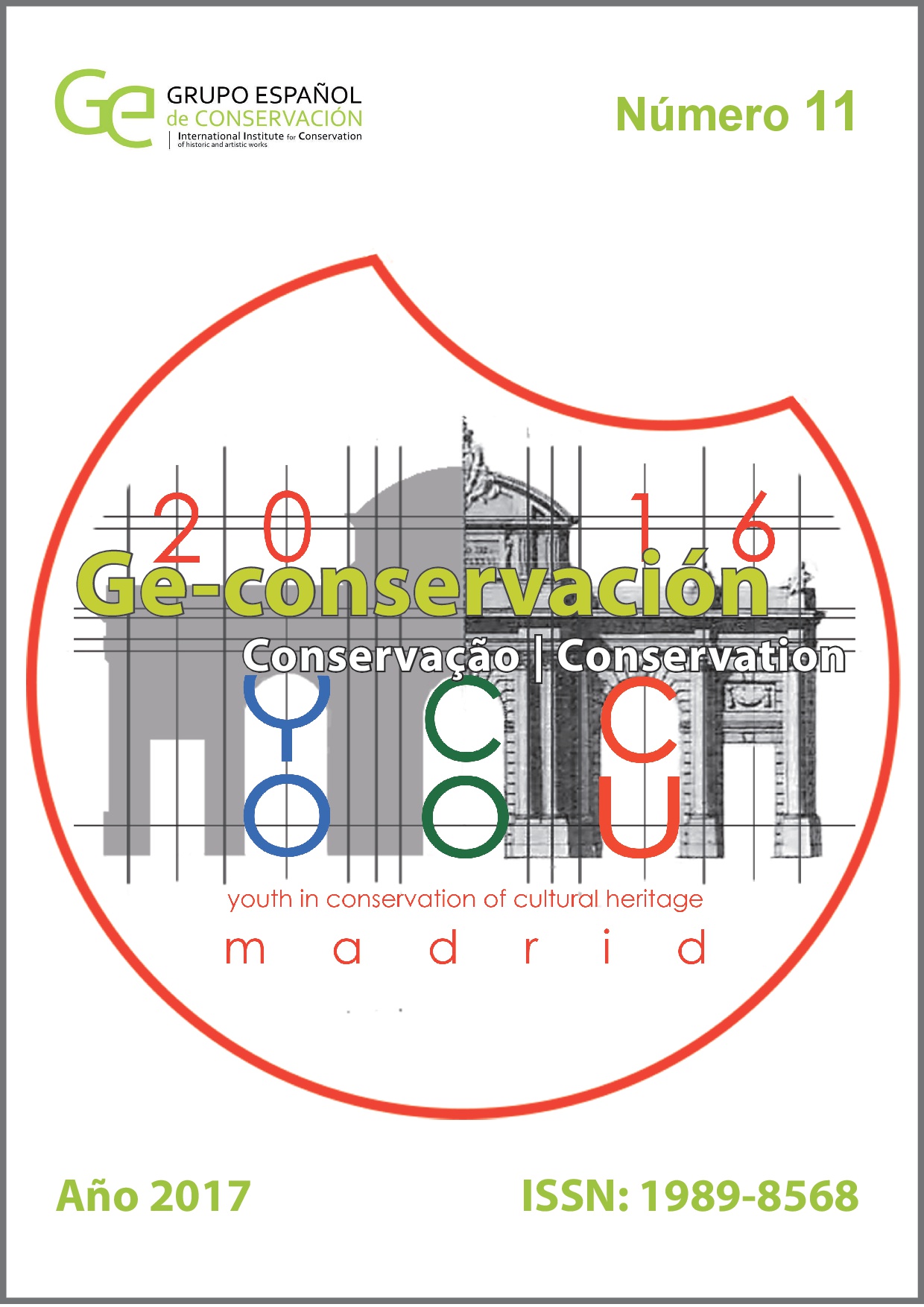 Cómo citar
Bushmakina, Y. V., Alexandrovna Balyberdina, P., Konstantinovna Dmitrieva, M., & Vyacheslavovna Gogoleva, M. (2017). The use of GIS for studying cultural heritage and historical urban landscape: the case of Perm and Usolie (Russia). Ge-Conservacion, 11, 264-271. https://doi.org/10.37558/gec.v11i0.503
Los autores conservan los derechos de autor y propiedad intelectual, y garantizan a la revista Ge-Conservación y al GEIIC el Copyright© de los derechos de edición y publicación por cualquier medio y soporte. Las obras de dichos autores además se pueden publicar bajo una Creative Commons Attribution License que autoriza ser distribuido gratuitamente, copiado y exhibido por terceros si se muestra en los créditos la autoría y procedencia original en esta revista, y no se puede obtener ningún beneficio comercial por parte de terceros, ni tampoco se pueden realizar obras derivadas.
Los artículos podrán ser utilizados para fines científicos y formativos, pero nunca con fines comerciales, expresamente sancionado por la Ley.
La información contenida en los artículos es responsabilidad exclusiva de los autores.
La revista Ge-Conservación y los autores pueden establecer por separado acuerdos adicionales para la distribución no exclusiva de la versión de la obra publicada en la revista (por ejemplo, situarlo en un repositorio institucional o publicarlo en un libro), con un reconocimiento de su publicación inicial en esta revista.
Se permite y se anima a los autores a difundir sus trabajos electrónicamente (por ejemplo, en repositorios institucionales o en su propio sitio web) después de su publicación en la revista Ge-Conservación, ya que puede dar lugar a intercambios productivos, así como a una citación más temprana y mayor de los trabajos publicados por el autor.
Los datos personales suministrados por los autores únicamente serán utilizados para los fines de la revista y no serán proporcionados a terceros.